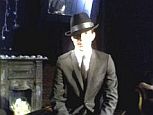 Flore, based in Watford, is an experienced Milliner and teacher with her own brand Bootcharms Designs making a whole range of accessories including hats, jewellery, scarves, and bags.
Flore recently finished a commission for the cast of a Musical film set in 1930, soon to be aired on Sky Asian Channel and The London Film Festival as well as the USA, Australia and Europe.
Please book at least 10 days in advance. Class sizes from 5 to 15 per workshop.
Courses prices start at £65+
Flore is also willing to travel to surrounding areas; Barnet, Harrow and Camden at a fee of £150 per day
EVENING WORKSHOPS (MONDAYS, WEDNESDAYS & THURSDAYS)
Bootcharms Designs
13 Durham Road
Herts WD6 1RP
Mob: 07940 285 416 / 07508 267 597 Email: mail@flore-star.com
Introduction to Basic Hat Making
Introduction to Intermediate Hat Making Class
Introduction to Advanced Hat Class
Flore's hat making courses also introduce IP, Copyright Law & Design Rights.
Flore is also now running 3.5hr evening workshops on Mondays, Wednesdays and Thursdays (between 5.30 – 9.30pm)
For Hobbyists & 50+
Revamp an old hat, learn sewing techniques for millinery, how to make your own mounts, how to block a hat, design and planning how to decorate, use of wire in hats and petersham or leather and finish the product professionally