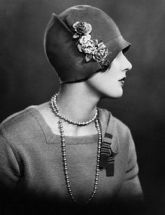 Venue: Walter Wright Hat Manufacturer Luton
Established since 1889, Walter Wright's hat factory has been involved in the making of quality ladies hats for over 300 years. The only one of its kind left in the UK!
Rich of history, the venue is a great source of inspiration with its industrial atmosphere.
During week days a team of 8 people are still occupied with the creation, production and distribution of quality hats commissioned by some of the most prestigious UK department stores…. and preserve the tradition of hat making in Luton.
The "trimming room" is where the "Millinery Closet's" hat classes take place in a bright and open atelier where an old trimmer's bench is featured as a central piece alongside hats, feathers, crin, making the room an ideal working/learning space.
Individual tuition available email Valerie to enquire: valeriecorona@hotmail.com
Current courses offered:
Louise Hat (Fur felt cloche)
Gatsby Hat (Parasisal straw cloche)
Greta Hat (Fur felt percher)
Marlene (Freeform Blocking)
Masterclasses