The Diorabella: A Jinsin Masterpiece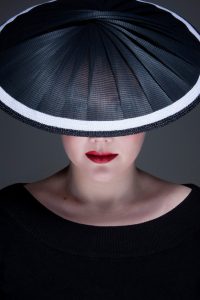 We named this beautiful elegant shape after the Dior New Look. It could easily have been called Adiorable!
It's a classic shape which needed some maths to develop. With the correct understanding you can take this beyond a simple hat. I will give you all the calculations (and the answers) you need to make this.
You will gain the knowledge and understanding to take the design further and make it your own.
Tutor: Catherine Ellen