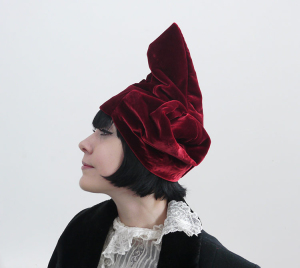 Jeanette Sendler and Alison Mountain are both inspirational teachers with a wide range of experience between them. For the summerschool season they are joined by other internationally renowned tutors to create a programme with masterclasses in a wide variety of media.  Throughout, the focus of the teaching is:
the maintenance of high standards
the personal development of students as individual practitioners
the merging of skills (both traditional and contemporary) with creative concepts
having an enjoyable experience!
REGULAR CLASSES During the autumn and winter a full range of regular classes suitable for a wide range of skill levels and led by Jeanette or Alison takes place, in both the Hat in the Cat in Perth and the Big Cat Studio in Newburgh. During the summer when the bulk of the masterclasses are running, the regular class schedule is scaled down.
A range of lodgings, B&Bs and hotels is also available to suite all tastes, and we can help find the right place for you. Delicious homemade lunches, with ingredients sourced locally where possible, are served in the comfortable dining area during master classes and summer schools. There is a lively social scene in Newburgh and the surrounding villages, with regular cinema screenings and musical events, and some good places to eat.
Hat in the Cat is located in Bridgend, Perth and is a 15 minute walk from the bus and train stations. Parking is available in the car park diagonally opposite for a maximum of 2 hours, parking outside the shop is restricted to 30 minutes or there is unlimited free parking up the hill near Murray Royal Hospital.
Email: info@hatinthecat.co.uk
Postal Address:
Big Cat Textiles, 3 Clinton Street, Newburgh, KY14 6DP. Tel: 01337 841004
Please call if you would like to visit.
Hat in the Cat Studio, 2 Main Street, Bridgend, Perth, PH2 7HB. Tel: 01738 624213
Opening hours: 10.00 – 5.00 Tuesday – Saturday
Mobiles:
Alison Mountain: 07703 023917
Jeanette Sendler: 07813 023607