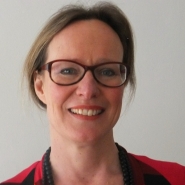 The collections of Irene van Vugt are a combination of innovative design and unusual materials. Felt is cut, painted and has a sculptural style.
Irene van Vugt has worked as an independent designer and participates in numerous exhibitions and shows. Irene has worked with Mieke Abel, Hoedenatelier Cachet and Marianne Jongkind amongst others and has been offering millinery workshops since 2001.
During a course you will learn different millinery techniques. Various materials, such as felt, straw, muslin and tulle are discussed and you will gain insight into the creative use of materials and shapes.
Classes are held in Irene's studio at the Old Canal 371 in Utrecht.
You can enquire about courses via e-mail info@irenevanvugt.nl or call 06-41451041.