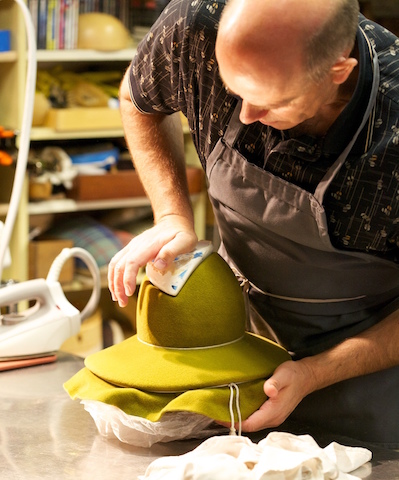 Wayne Wichern's millinery design and teaching career evolved out of his experience as a classical ballet dancer and his interest in fashion and costume design. Wayne is a professional millinery designer whose elegant hats have sold in such fine stores as Barneys NY and Nordstrom.
He has created hats for theater productions of the San Francisco Ballet, Seattle Repertory Theater, and the Oregon Shakespeare Festival. His innovative hat designs are in collections of the de Young Museum in San Francisco and the Museum of History and Industry in Seattle, WA.
His work has been featured in the San Francisco Chronicle, Women's Wear Daily, Victoria Magazine, and Fiberarts Design Book Six.
Wayne is a skilled teacher who continually works to inspire and encourage students to pursue their interests in professional design careers.
Wayne teaches ongoing monthly workshops in his studios in Seattle, WA and Burlingame, CA (San Francisco Bay Area)
View the class calendar  www.waynewichernmillinery.com