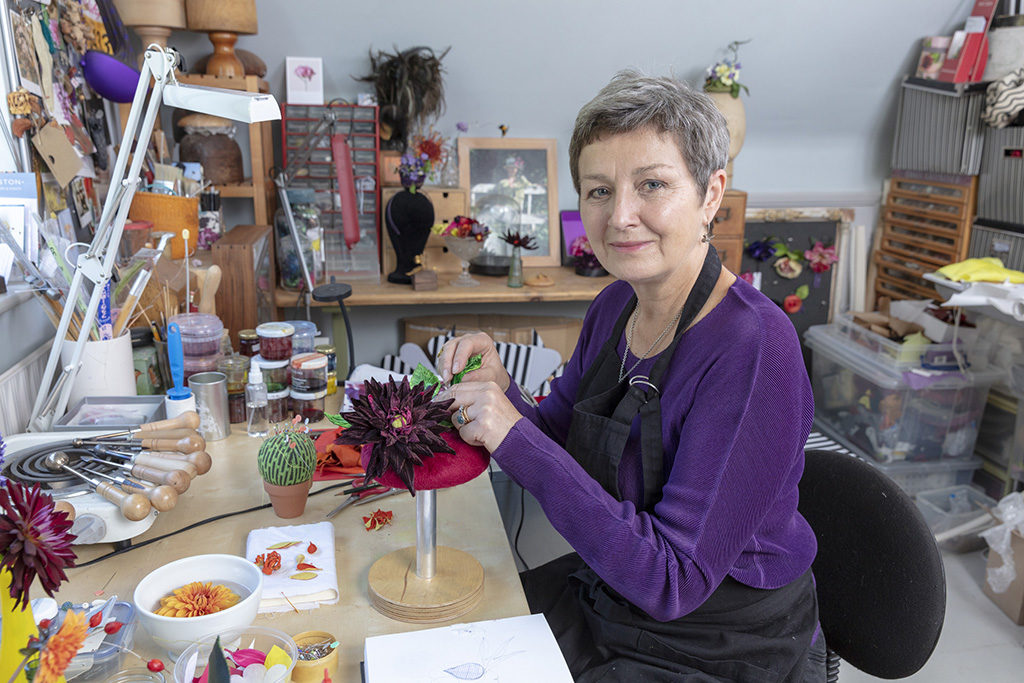 Each unique Anne Tomlin creation is lovingly hand-made, using a combination of age-old techniques, together with methods she has developed over the many years spent as a milliner and flower-maker.
Anne has been fascinated by the natural world for as long as she can remember; childhood walks in the countryside with her father, who helped put names to the curious plants and insects they found.
Still in awe of the intricacies of the natural world, and inspired by the couture-quality and craftsmanship associated with the great designers and makers, including Christian Dior and Elsa Schiaparelli, Anne reinterprets the flora and fauna around her, creating exquisite objects that are part adornment, part jewellery and part sculpture; valued heirlooms for years to come.
Anne graduated from West Surrey College of Arts, with a degree in Textiles, before going on to study Millinery at The London College of Fashion. For over twenty years she designed and made hats for many of the leading stores in the UK, USA and Japan. Now, away from the hectic world of fashion, she focuses on her love of wild flowers and the insects that visit them.