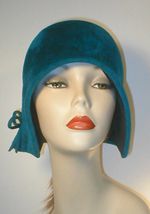 Artikal founder, Holly Slayton, was born in Washington D.C. and grew up in northern Virginia. From a young age she was inspired to create; growing up with her grandmother, an award-winning dressmaker who loved to crochet, and her entrepreneurial, crafts woman, mother.
Holly launched Artikal in New York, selling her own line at boutiques in the East Village and now has a workshop space where Holly makes and ships her hats all over the world.
Workshops are held at Artikal Studio in the East Village, New York City. All the workshops are small groups of 4-5 people to ensure each participant gets proper assistance. Holly discusses some of her sources for yarns and patterns and gives brief detail into making flowers and pom-poms to accessorize your hats.
Cocktail hat /Bridal workshop $60.00
Basic velour blocking $150.00
Velour freeform Hat making workshop $150.00
Horsehair Cocktail Hat / Bridal workshop $60.00
Large Brim Straw Hat workshop $150.00
Large Brim Parisisal Straw workshop $160.00
Mini Top Hat Decorating workshop $60.00
Feather Fascinator $60.00
Basic Crocheted Hat $60.00
Contact Holly at Artikal
sales@artikal.com Phone: 212-260-0278 www.artikal.com