Freeform Sinamay Techniques
November 16, 2020

-

November 20, 2020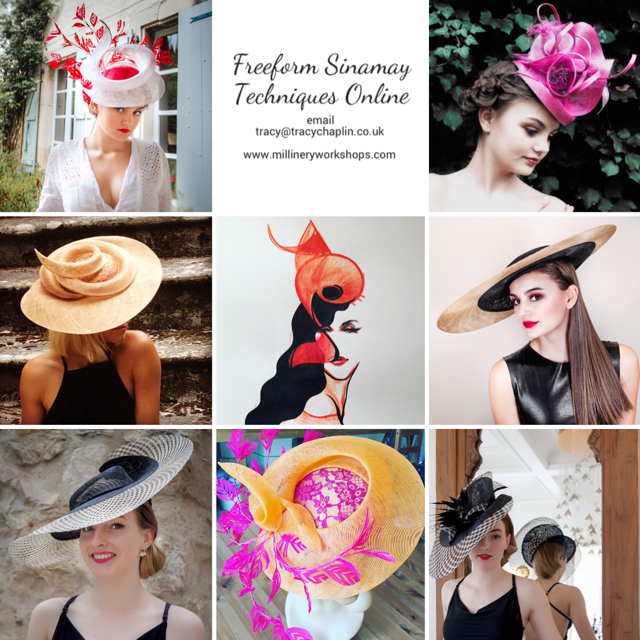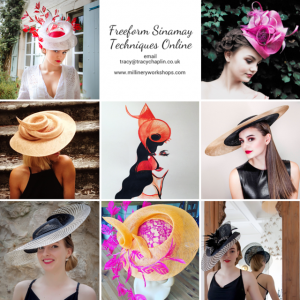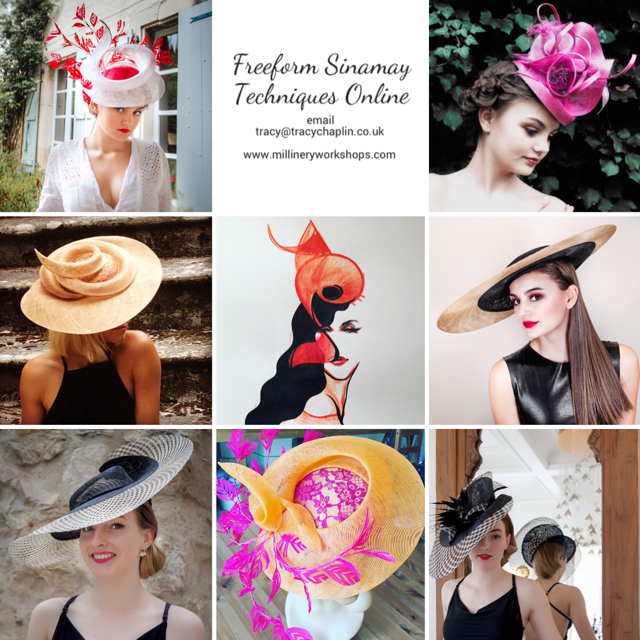 During the workshop I will demonstrate my signature techniques in sinamay giving you clear instructions and helpful time saving tips. I have developed these unique techniques to enable students to create hats without the need for brim blocks. You will be amazed by what you can create within such a short time.
The following techniques will be covered in detail.
 The importance of design. How to create a fluid design. Designing small and large hats.
 Freeform single and double bias sinamay brims; brim extensions.
 How to wire your bias brim using invisible stitching techniques.
 How to construct and finish your double bias brims. Creating double bias brim hats.
 How to shape and manipulate your bias brims.
 Perfecting your bias binding.
 Custom crowns for your design.
 Assembling your design.
 Covering an Alice band with sinamay and other options.
 Trims and embellishments.
 Special stitching techniques.
 Stand-alone techniques.
 The importance of finishing and perfecting your design.
By the end of the workshop you will have mastered the techniques taught and created a beautiful hat or possibly two.
Skill Level: Intermediate. You will need to be able to block a crown at home. Sewing skills necessary.
The price for the workshop is £285 and includes email support. For further information and bookings contact:tracy@tracychaplin.co.uk