MILLINERY PERFECTION FOR INTERMEDIATE AND ADVANCED MILLINERS
July 6, 2019

-

July 13, 2019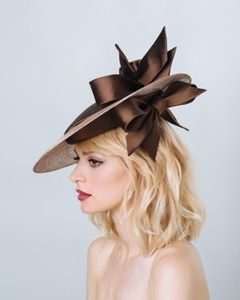 Haute-couture milliner Dillon Wallwork returns to Chateau Dumas again in 2019 for the tenth year in a row. With over 30 years' experience in high-end model millinery Dillon has a set of skills that make his classes essential for students wanting to learn traditional model millinery. Dillon originally trained at milliners Philip Somerville where he became Design Director and oversaw the production of millinery for Her Majesty, Queen Elizabeth II and Diana, Princess of Wales.
The workshop is aimed at competent milliners who are looking to take their skills to a more advanced level. During the week Dillon will cover advanced skills for blocking and creating a variety of foundations. Dillon will focus on refining skills for working with traditional millinery fabrics, how to cover crowns, pillboxes and headpieces with a variety of fabrics and how to construct large brims including techniques for fabric-covered couture edges.
Understanding how to achieve a professional finish is key.  Balance, proportion and design will all be discussed as well as exploring some of the wonderful trimmings that can be used to complete a hat and demonstrate different methods of securing a hat.
The workshop coincides with the local International Hat Festival, Estivales du Chapeau,  which takes place in the nearby town of Caussade.   We will visit the Festival during the week as well as the farmer's market in the medieval town of St Antonin-Noble-Val.
This workshop will suit those with intermediate to advanced millinery experience who are wishing to build on and perfect their skills.